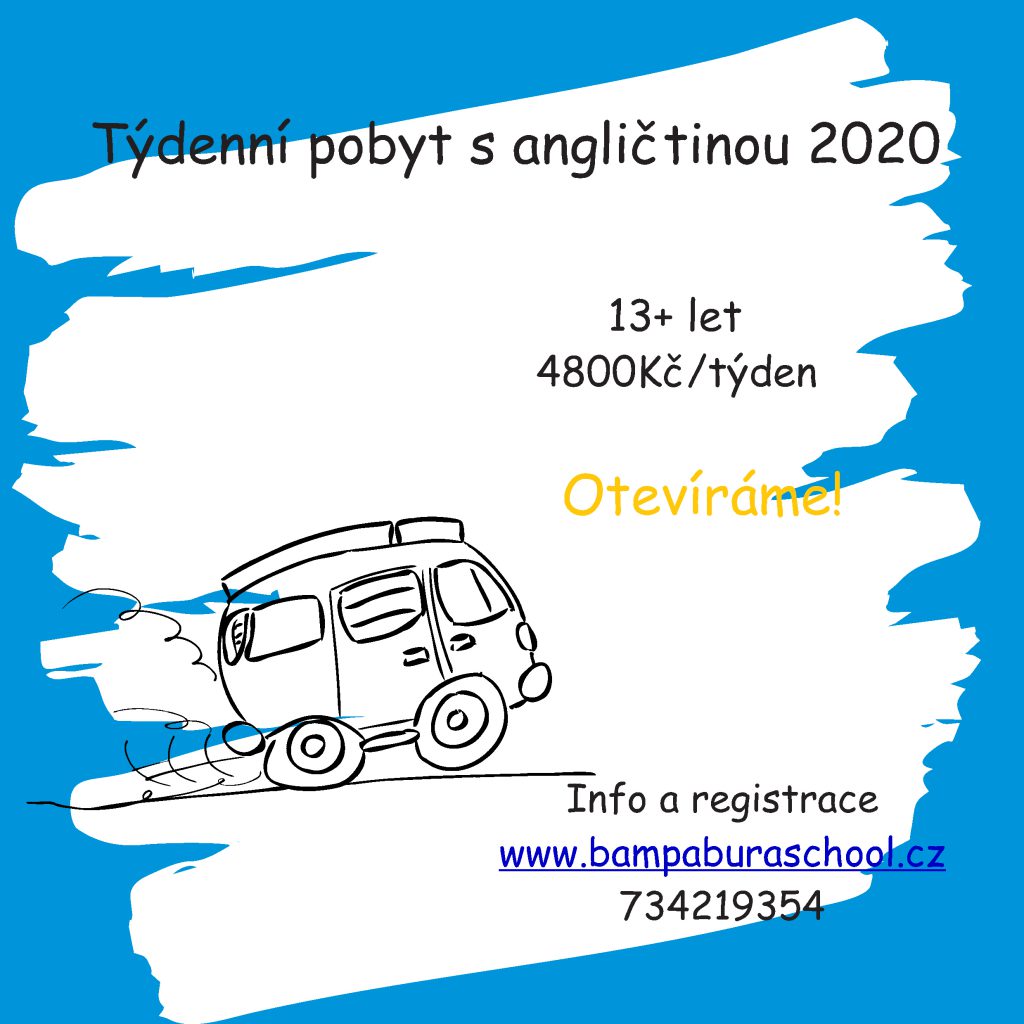 Our language school organizes English Youth Camp this summer. Aimed at young people aged 13-16, the camp offers learning English in the fun way with international lecturers within a group of 20 students from different EU countries. Included are outdoor activities in the beautiful nature.
The camp takes place in the Czech Republic, environmental center Proud – modern educational center mainly for secondary school students running cross-border cooperation programs.
10 places are still available. Welcome are school groups with adult accompaniment or individual families that want to spend holiday in the Czech republic and let their kid(s) enjoy memorable and educative summer activity.
Spoken language is English.
When: 4-10 August 2018
Program
The mornings are dedicated to fun games that develop English communication skills. Afternoons are open for exploring neighbourhood (short hiking trips, boat trips, sightseeing) and free activities (e.g. swimming in the river or in nearby little aquacentre, sports activities).
All activities are coordinated by our team of lecturers and volunteers who come from different countries.
There are 6 adults (1 coordinator, 1 assistant and 4 international lecturers/facilitators) taking care of the whole group of maximum 20 students. All personnel speaks perfect English.
The capacity of participants is 20 – we are expecting 10 Czech participants and 10 participants from abroad (Netherlands/Norway/England – to be confirmed).
Limit age for youth participants is 13-16 years.
Price: €200/person
Includes: accommodation, catering, course materials, local trips
Excludes: transport to/from the camp
Additional information
Date
4-10 August 2018
Transport
Not included in the price.
Participants need to ensure their own transport to the Czech republic. We will be happy to help with the transport from the Prague airport or bus station to the camp location.
Catering
Included in price. Full board.
Breakfast/snack/lunch/snack/dinner + drinks.
Catering is provided by local kitchen inside the camp building.
Course materials
Fully provided. Included in price.
Location
Envicentrum Proud, Horažďovice city