European Solidarity Corps

The European Solidarity Corps is the new European Union initiative which creates opportunities for young people to volunteer or work in projects in their own country or abroad that benefit communities and people around Europe.
The young people who participate in the European Solidarity Corps will all agree with and uphold its Mission and Principles.
You can register for the European Solidarity Corps when you are 17 years old, but you cannot start a project until you are over 18. European Solidarity Corps projects will be available to people up to the age of 30 years old.
After completing a simple registration process, European Solidarity Corps participants could be selected and invited to join a wide range of projects, such as helping to prevent natural disasters or rebuild afterwards, assisting in centres for asylum seekers, or addressing different social issues in communities.
Projects supported by the European Solidarity Corps can last from two to twelve months. They will usually be located within the European Union Member States.
ERASMUS +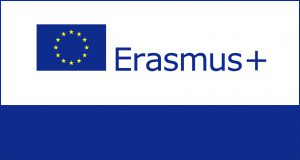 The Erasmus Programme is a European Union (EU) student exchange programme established in 1987. Erasmus+, or Erasmus Plus, is the new programme combining all the EU's current schemes for education, training, youth and sport, which was started in January 2014.
The idea of allowing the exchange between European students originated in 1969, when Italian Sofia Corradi (nicknamed "Mamma Erasmus") educator and scientific consultant of the permanent conference of Italian University Rectors: her role allowed her to raise awareness about this idea and make it known in the academic and institutional sphere.
The project was born after an initiative of the EGEE student association (now AEGEE ) founded by Franck Biancheri (who later became president of the trans-European movement Newropeans) which in 1986–1987 convinced French president François Mitterrand to support the creation of the Erasmus programme.
This active collaboration between AEGEE and the European Commission and especially Domenico Lenarduzzi, Ministry of Public Education, allowed the approval of the Erasmus programme in 1987. It became an integral part of the Socrates I (1994–1999) and Socrates II (2000–2006) programmes. From 2007 it became one of the elements of the Lifelong Learning Programme (2007–2013).
As of 2014, 27 years after its creation, the programme has promoted the mobility of more than 3.3 million students within the European community. More than 4,000 university institutions from 31 countries are participating in the project.
The Erasmus Programme, together with a number of other independent programmes, was incorporated into the Socrates programme established by the European Commission in 1994. The Socrates programme ended on 31 December 1999 and was replaced with the Socrates II programme on 24 January 2000, which in turn was replaced by the Lifelong Learning Programme 2007–2013 on 1 January 2007.
UBUNTU
UBUNTU project promotes personal and social values in order to empower healthy humanity. Ubuntu is an ancient code of ethics, referring to the 'humaneness' of the human spirit. It's about goodwill, generosity, dignity, reconciliation, a feeling of responsibility for each other's well-being, and solving problems together. It's a way of life that has held families and communities together for centuries. Currently, values are something that we miss in our communities and it is time to explore them, develop them and live them in order to build strong and healthy relationships and well-being. In this one year project, participants (youth workers) adopt new skills, approaches and activities of UBUNTU educational program and they will present them back in their countries among young people and the public. Participants will also receive a guide book of UBUNTU that they can use for their lecturing purposes back home. It is said that Ubuntu is not limited to Africa – that it is part of our common humanity. This project will use UBUNTU as inspiration to bring positive change in our society (in different countries/cultures) and see practical results.
This project provides training for youth workers who like to implement human and moral values in their work (not only) with young people. This project involves 8 partners from 8 countries (including the applicant), the main activity (UBUNTU training) will take place from 25.6.2019 to 1.7.2019 in Lomy near
Konstantinovy Lázně, in the Czech Republic and it will host 24 participants who will be in care of 3 facilitators.
Participants are motivated to implement personal and social values in their educational activities; are able to facilitate UBUNTU workshops/seminars in their relevant countries; understand "the beauty in diversity" and are motivated to look for good aspects in their own and/or other cultures and use them in their work; have international contacts they can use in their future work. Partner organizations have new educational activities (seminar/workshop/training on UBUNTU) and trainers to facilitate them; have new international contacts for future cooperation (strategic partnerships, trainers exchange, educational activities exchange, sharing their working situation, etc.). Young people are invited to empower their personal and social values through NFE activities on
UBUNTU though which they increase their self-esteem, self-confidence and cultural awareness.
EVS success story
Hi!! I am Asya. I came from Armenia. Well, I am an interior designer and all I have in my mind is designing everything … even people 😀 !!
What else I like to do? OK! I like reading, my biggest passion is travelling I also love talking 😀 I love learning and experiencing new things. That is the reason why I am here and you are reading this 😀 !! I believe that the word " I CAN'T" doesn't exist, we either WANT to do, to learn, to achieve either we DON'T. Before I start doing something I say I CAN and I WILL!!
I joined Bampabura school because I found people really positive, creative and motivating. I had an amazing year in the Czech Republic and definitely this is an experience everyone should have. I learned a lot during this one year and if I had a chance to do another volunteering project I would do it without thinking. The year has passed very fast. I had a great chance to discover the country much deeper than if I came like a tourist and I found the country so beautiful. Prague is just a small part of the country. There are so many beautiful spots in the country. I learned about Czech culture, habits, I understand the language which makes things easier. The project in the school was very interesting and never felt bored since I was doing everything that is around. The school has a lot of activities and I had a great chance to participate most of them, to try and see if I like it or not. I discovered myself in another perspective which is the best achievement so far. I had time to also think about my profession, how do I want to develop it and what do I need to do for the next step. It has been the best study experience in my life…
Asya Haroyan