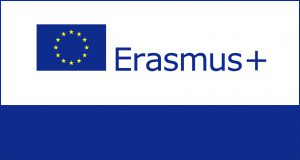 Volunteering experience in Bampabura school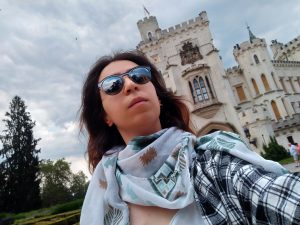 Success story
It was the 10th of July 2019 I arrived in the Czech Republic. I was so confused, excited, a bit scared and curious. I arrived at Prague airport and had to go to Pilsen. I had 2 suitcases one backpack and these things were heavier than me. I could barely walk. I remember I was exhausted after a long trip and I was freezing on that sunny day. Luckily I got to the bus station to go to Pilsen. My coordinator's mother picked me up from the bus stop and we went to my coordinator's house. I was still confused… a lot of kids were running up and down, they were laughing… I slept on the sofa while I was waiting for my coordinator to come… there she is… she came in with a lot of positive vibes, smile and she welcomed me like we were old friends… I was still confused…
Well, the first thing we got to know about each other that we both are vegetarians and we both got happy about it.
After dinner, I came to my room where I was to live for 1 year. I slept as soon as I got there. The next day I started my journey here. The beginning of the project was kind of confusing because I didn't know where am I, what do they expect me to do and what should I expect people to do. After a while, I understood they just expect me to have fun here.
Of course, I was to share my ideas, I was to learn and teach. It was a bit scary first 2 days then I realized no one is expecting me to be professional. I started involving slowly and I enjoyed every part of my project. I did everything in the school – teaching, PR, graphic design, web site editing, participating in some festivals and much more… After a while when I was already aware of what is happening around me I was really relaxed.
This project gave me more then I could ever get from any university. The experience of living in a foreign country especially when no one speaks English…
I never quite understood how someone can actually cancel the project and go home because every month was passing I was feeling like the day is coming closer that I need to say goodbye to these awesome people…
I had the best coordinator ever, the sweetest woman who made my project better or the best. I enjoyed every moment with her and her awesome family. Whether it was to be a serious work with brainpower or just chilling and talking it was unforgettable.
Always trying to be on time, writing projects together, organizing events and activities for kids and teenagers all we did was a huge learning outcome and what I appreciate most that we were just friends… never felt that she is a coordinator, never felt I need someone to share how I feel about my project or if I have trouble because she was there and I could tell her I failed, I don't know how to do this or if something doesn't work for me.
What else? I travelled quite much, I can say every month before COVID-19 came to Europe. I travelled around 5 countries, saw different cultures, different people with a different attitude. I loved all the countries I have been to. All of them had fascinating architecture, history. All I learned while I was travelling no teacher could teach me in school. All the history I was reading before I was to see one or the other building and all the motivation to remember important facts about it no teacher could ever motivate me to remember… Yes, this was a year of full excitement, experience and learning outcomes. This was a year I grew one year older but I gained more than I could if I stayed at home.
COVID-19 came to the EU too and indeed I had 2 months of lock down. Though my coordinator was doing her best to make it easier for me I had depression but It passed after a while, I had a lot of time to think about myself, the world and about everything I never had a chance to think of. As the restrictions were lifted we started travelling around the Czech Republic… I have the greatest chance to travel with my coordinator and her sweet family… I have discovered the country more then a lot of Czech people I am sure. I have seen more than 35 cities and spots in this country which covers all the map and all the most important places… I had a lot of information about the history, habits and architecture. Last months were full of good vibes and full of adventures.
One thing for sure… everyone should go abroad for a volunteering project because this is the best experience one could have…
Now I am having my last day in the Czech Republic and my heart is full of sadness also happiness since this is a SUCCESS STORY and yes I succeeded in this project.
In the end, I wish to say thank you to my sending organization, to my coordinator, her family and her staff, thanks to Erasmus + for giving young people this amazing chance to experience something awesome.